One-day Workshop with International Research and Treatment Experts from UCSD and Centre for Balanced Living
Auckland, 11 February 2019
Knowledge is Power. Action brings Change. Together they Heal.
Therapists and supports (family carers and friends) have the opportunity to learn and try on a new treatment approach together, to better understand and treat, or respond to, adults who have eating disorders.
Three international experts, Laura Hill, Stephanie Peck and Christina Wierenga , highly regarded in the treatment and research of eating disorders, will present this one-day workshop for supports and clinicians. The workshop will introduce a NEW treatment approach that is temperament based for eating disorders for those aged 16 and over. Research has found that anorexia nervosa is a severe biologically based illness. Temperament is an umbrella term that includes the genetic, personality traits, brain responses and other biological influences. This new knowledge is power – and it impacts change. Over 95% of clients and their supports have rated this approach as empowering, motivational in changing, helpful and impactful. This workshop provides a foundation for other evidence-based treatments currently available for this serious condition and other eating disorders.
"Temperament Based Therapy with Supports" (TBT-S) provides both knowledge of why and how the illness develops and is sustained, while providing interactive tools that involve both patients and their supports to learn and practise new actions for change together. In this workshop, both therapists and support persons learn and try on new tools together to impact healing and change. Research findings show significant acceptability and feasibility both at the end of treatment and follow-up.
"TBT-s is a therapeutic model for ALL eating disorders" [PDF]
Event endorsed by ANZAED
Registration discount offered for ANZAED members (see registration page for details).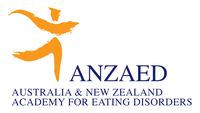 Workshop Venue: University of Auckland, Epsom Campus, 74 Epsom Avenue, Auckland
Video link
Listen to Dr Laura Hill speak on the approach in this TEDx Talk