Seeking Treatment Options for Eating Disorders
Because eating disorders are complex, no single treatment model works for every sufferer. It's vital to understand what you're getting into when your loved one starts treatment in the private or public sector. Different doctors and clinics use differing types of treatment. Severe eating disorders often need to be treated in a specialist inpatient setting – there are residential beds in Auckland, Wellington and Christchurch funded by regional District Health Boards.
It's helpful to remember these points:
Treatment recommendations should come from experienced, qualified medical experts
There is very little evidence that drug treatments alone work to resolve eating disorders, although they can be useful for related conditions like depression or anxiety
Medical treatment – treating problems caused by malnutrition and purging – takes priority over psychological treatment
Because nutritional factors reinforce and worsen psychological symptoms, it's important to resolve these issues before working on underlying causes.
Resistance, Insight and Recovery
It's not easy to help someone who doesn't want help. Anosognosia is a classic symptom of an eating disorder, which causes patients to lack insight into their disease and fail to recognise that they have a problem. For parents, loved ones and medical professionals, this symptom can be incredibly frustrating, and often makes treatment more difficult. It's important to understand that your loved one isn't difficult – patients with anosognosia do not feel sick. They experience their thoughts and behaviours as normal.
Fortunately, treatment can start even when a patient doesn't understand that they are sick. As treatment progresses and patients begin to regain health insight and awareness of the severity of their illness, they begin to understand their situation.
It's essential to have family and friends for support. Whether your loved one ends up going into hospital, counselling, cognitive behavioural therapy or another form of treatment, family and friends help. It's important to provide love, support, and stability as they recover from the illness.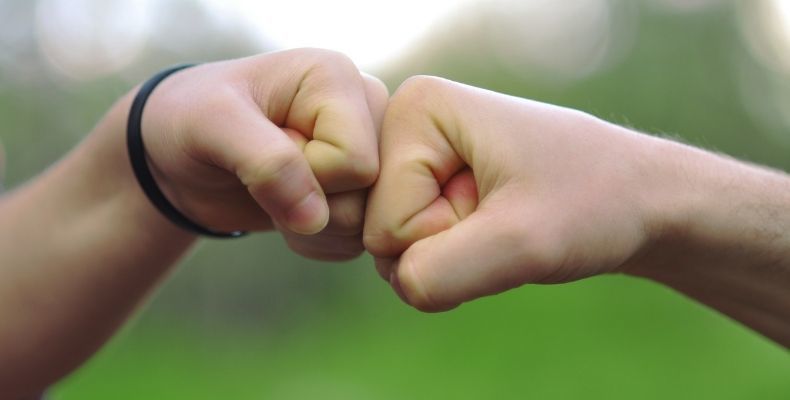 Full recovery from an eating disorder is possible at any stage.
To find your nearest Eating Disorder service, visit our Services page or contact us.
EDANZ does not make recommendations/referrals but we can help you find treatment options in your area.