In this issue...
Message from the Chair




Media coverage of the petition presentation

Inspiring messages from two parents

Upcoming support meetings

Last Thursday, 2 June EDANZ turned up at Parliament in force to support Rebecca Toms as she presented her petition to National's Mental Health spokesperson, Matt Doocey. Rebecca's petition was signed by over 3,000 people and asked the Government to consider 'urgent expert care and subsidy assistance for young people with eating disorders'.
We were heartened to receive the support of MPs from across all political parties as we met on the steps of Parliament along with parents, siblings, friends, health professionals and individuals in recovery. Many took the morning or the day off work and several people had travelled to Wellington from around the country to show their support, tell their stories and plead for urgent action to ensure evidence-based treatment for eating disorders is provided on a timely basis throughout New Zealand.
The attention and interest from the media over recent months has been pleasing. We've included links to a few of the articles below. The next step is for the petition to go to the Health Select Committee. We will be keeping you updated as we continue to advocate with the DHBs, the Ministry of Health and the Government.
Sending very best wishes to you all,
Nicki Wilson
Chair, EDANZ
Media coverage of the petition presentation
In case you missed it, below are links to media coverage of the presentation of the petition. We congratulate Rebecca, and all her supporters, for gaining so much support for their petition. Thank you to those who attended; your voices are so important.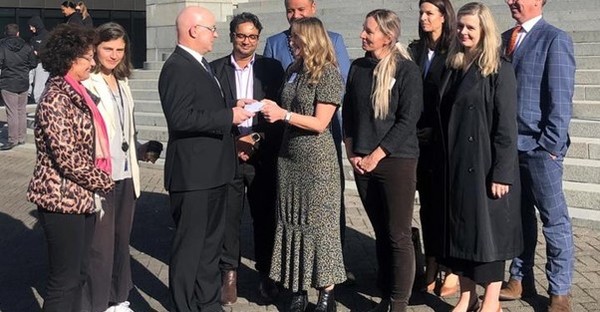 Photo credit: RNZ (supplied)
Two parents share their experience and learnings:

Friday Reflections: Be informed, be in charge and build a team – A parent's story
This story in FEAST shows just how important the role of a parent or caregiver is in helping the recovery of someone with an eating disorder. Two quotes particularly stand out:
"It became clear to me that *I* had to be in charge if my daughter was going to get well."
"Be strong! Saving your child from an Eating Disorder will probably be the most courageous and difficult thing that you will ever do."
https://www.feast-ed.org/friday-reflections-be-informed-be-in-charge-and-build-a-team/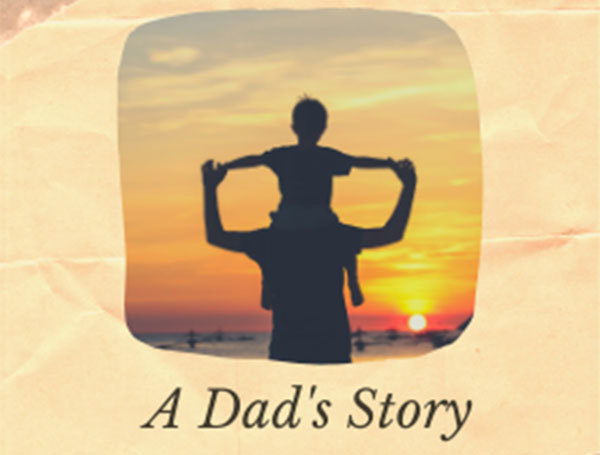 Feed, Feed, Feed: A Dad's Voice
"I find a humorous irony in how simple the treatment plan is but how complicated it is to accept and navigate. Seeking out the right resources and knowledge bring understanding and hope."
Upcoming support group meetings
EDANZ believes parents/carers have unique abilities to support one another and we hold regular meetings to which you are warmly invited. Currently, we're joining together around the country once a month thanks to Zoom videoconferencing technology.
If you would like to participate in a virtual support group, please RSVP to info@ed.org.nz and we'll send you the link.
We're now alternating monthly between evening and daytime meetings.
Upcoming 2021 Dates:

July: Monday 26th, 7pm

August: Friday 27th, 12pm
September: Monday 27th, 7pm
More information can be found on our website Parent/Carer Support Groups page
Remember: EDANZ helpline is open throughout all Covid Alert Levels – please don't hesitate to contact us info@ed.org.nz or leave a message on the phone 0800 2 EDANZ and we will get back to you as soon as we can. If you are concerned about the safety of someone, please ring 111 or go to the Emergency Department of your nearest hospital.
Please consider donating to EDANZ
We acknowledge times are financially tight for many, but at this time there is also a corresponding increase in demand for our services. As a volunteer organisation relying totally on donations and grants to provide our services – many of which are currently self-funded – your financial support is more needed now than ever before.
Your donation will enable us to continue our work providing support to families, education to healthcare providers and the community, and advocating for improved access to evidence-based treatment for all affected New Zealanders.