In this issue...
Message from the Chair

Students fundraise for EDANZ

Dragon Slayer - Battling Anorexia

Survey for book research

Upcoming support meetings




Hi everyone
I hope you have all managed to survive the downpours over the past few months – it has been a tough time for a lot of people with repetitive floods and evacuations. Maybe as we get towards the end of winter, we might start to see a few more normal weather patterns emerging!Kaye Adams and I will be in Australia in early August to attend the annual conference of the Australia & New Zealand Academy for Eating Disorders (ANZAED). This is the first in-person event to be held for a few years and will not only be a great opportunity to reconnect with our counterparts across the Tasman, but also to hear from a wide range of experts in all areas of eating disorder treatment. I look forward to being able to share some of the learnings with you next month.
Nicki Wilson is continuing to work tirelessly on our behalf, advocating for improvements in our healthcare system and better access to eating disorder treatments. There is certainly strong support amongst a wide range of MPs for reforms, but it is a challenging time right now as we move through a significant reshuffle of many of the health services. Her continued work in keeping these issues at the forefront of people's minds is so important, and we do feel we are making progress towards a better future.
Please read the first article below – it is a wonderful story of a great group of committed young people looking to make a really positive contribution to EDANZ. Please support them to achieve their goals – I will keep you updated on their progress throughout the year.
Tim Boyle
Chair, EDANZ
Students fundraise for EDANZ
EDANZ is thrilled to have been named as the recipient of an amazing fundraising effort by a group of students from the University of Canterbury. Jack Ryan, along with his team above, are all first-year students, who met this year at the Tupuānuku Hall of Residence. Like many of us, each member of the team has a lived experience with friends or family who have suffered from an eating disorder, and found a common bond in wanting to help provide support for those in need. Their commitment to raising not only awareness of eating disorders, but to raising money to provide support to those in need is incredible, and EDANZ is extremely grateful for what they are undertaking.
Their goal is to complete the Luxmore Grunt (27km/1075m vertical) and the Kepler Challenge (60km/1350m vertical) on 3 December this year. We will be keeping you updated on their training progress throughout the rest of this year as they build towards the big day, juggling university commitments and a heavy training schedule.
Please support Jack and the team through their Give-a-Little page. It would be awesome if our wider community can help them achieve their fundraising goals. In their own words:
"By no means will these races be an easy feat, but neither is suffering from any of the troubles that the people who benefit from this charity go through, and for that we hope – just as much – to raise awareness as we do funds for these sufferers."
We are honoured that they have chosen to support EDANZ in this way and wish them all the best for the hard months ahead..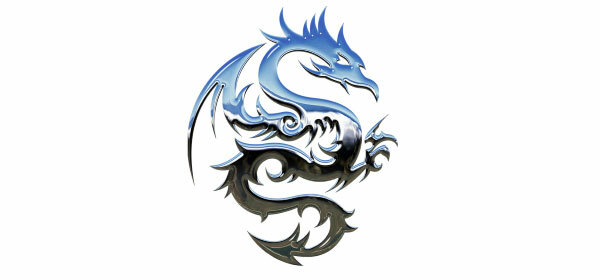 Dragon slayer
From FEAST
"We now understood that The Dragon was not our daughter. And our daughter was not The Dragon. The two were separate. We were ready to fight The Dragon and rescue our daughter. However, this finds you in your battle: be calm, be persistent, be in control. You can do this. And you will." Gain hope from this story...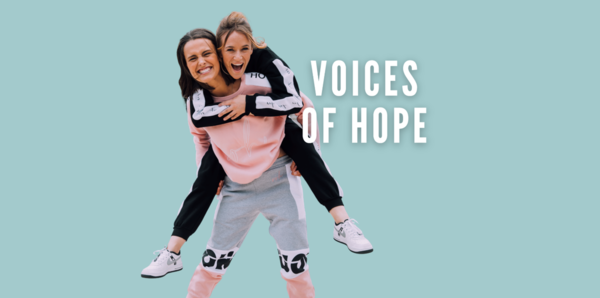 Survey for book research
Genevieve Mora one of the founders of Voices of Hope is writing a book. As part of her research, she is wanting to talk to people that have supported someone through recovery from an eating disorder, focusing on those who have a loved one that has fully recovered. To take part, complete the linked survey.
Upcoming support group meetings
EDANZ believes parents/carers have unique abilities to support one another and we hold regular meetings to which you are warmly invited. Currently, we're joining together around the country once a month thanks to Zoom videoconferencing technology.
If you would like to participate in a virtual support group, please RSVP to info@ed.org.nz and we'll send you the link.
We alternate monthly between evening and daytime meetings.
Upcoming 2022 Dates:
August: Friday 19th, 12pm-1pm

September: Monday 19th, 7pm-8.30pm

October: Friday 21st, 12pm-1pm

More information can be found on our website Parent/Carer Support Groups page
Remember: EDANZ helpline is open throughout all Covid 'traffic lights' – please don't hesitate to contact us info@ed.org.nz or leave a message on the phone 0800 2 EDANZ and we will get back to you as soon as we can. If you are concerned about the safety of someone, please ring 111 or go to the Emergency Department of your nearest hospital.

Did you know, we receive no regular funding?
Many families have told us they consider our support to be essential and life-saving. However, we are a volunteer organisation and rely totally on donations and grants to provide our services – many of which are currently self-funded.
Demand for our services has reached unprecedented levels, but sadly donations are down as the pandemic has hit Kiwis hard over the past two years.
If you can, please consider donating to EDANZ
Your donation will enable us to continue our work providing support to families, education to healthcare providers and the community, and advocating for improved access to evidence-based treatment for all affected New Zealanders.