In this issue...
Message from the Chair

Webinar: Skills sharing for supporters of people with eating disorders

Podcast: How's life when your sibling has an eating disorder?

Men of FEAST

Upcoming support meetings




Kia ora koutou
It is hard to believe that we are already half way through 2022 and even more hard to believe that we are still feeling the effects of the global pandemic. Let's hope that by the time we reach the end of the year, we find ourselves back in the ''Green" and life can return to the old normal.
This month we have some great resources available through this newsletter from both FEAST and the Butterfly Foundation. EDANZ has a long history of involvement with both these organisations and we continue to receive their support and help as part of the wider global community.
The NZ Herald featured an article last week about the dire state of mental health in New Zealand, which I am sure will not come as any surprise to many of you. We continue to advocate at every level to try and address the exact issues that are highlighted in this article, and to press for an urgent review of eating disorder services. I encourage you to raise this directly with your local representatives, if you have the opportunity, as the more we can raise awareness, the more likely we are to see much-needed change.
Tim Boyle
Chair, EDANZ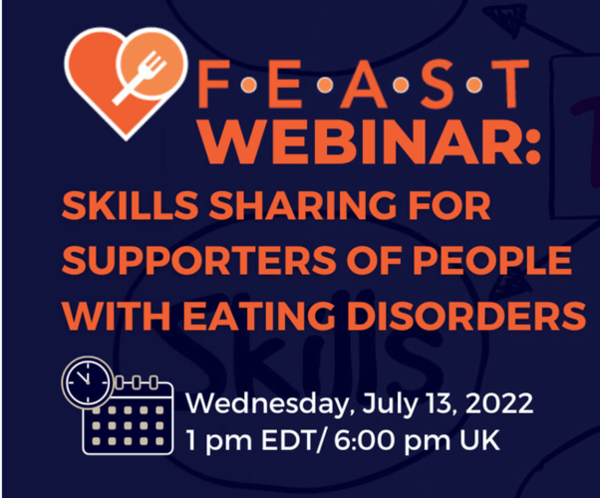 Webinar: Skills sharing for supporters of people with eating disorders — 13 July (14 July NZ time)
From FEAST
A free webinar with Professor Janet Treasure who is a world-leading clinical and academic psychiatrist in eating disorders who works at King's College London and the South London and Maudsley Hospital. She was awarded the OBE for her work on eating disorders.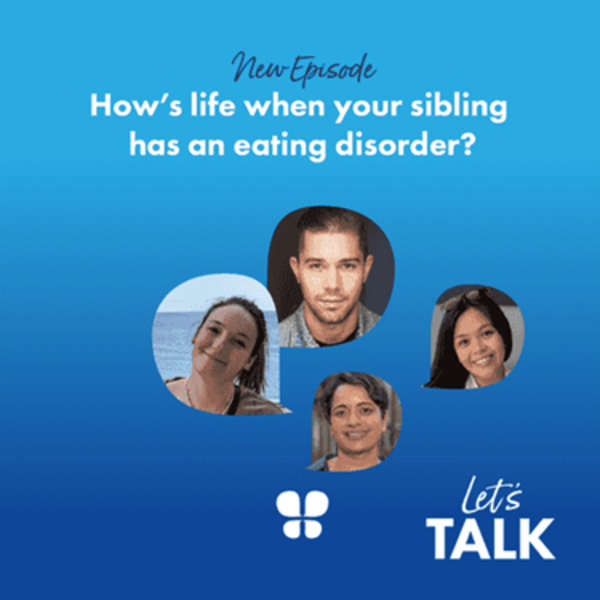 Podcast: How's life when your sibling has an eating disorder?
This podcast looks at the impact of eating disorders on siblings – how they feel about their brother or sister's eating disorder, how they feel about their sibling's experience, what support they feel able to offer, and what support they may actually need for themselves.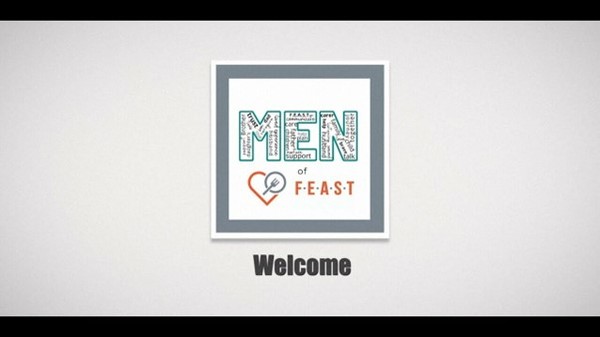 Men of FEAST
Calling all FEAST dads and partners: learn new skills, ask questions, benefit from support, and become part of our Men of FEAST community! Dates in July and August.
Upcoming support group meetings
EDANZ believes parents/carers have unique abilities to support one another and we hold regular meetings to which you are warmly invited. Currently, we're joining together around the country once a month thanks to Zoom videoconferencing technology.
If you would like to participate in a virtual support group, please RSVP to info@ed.org.nz and we'll send you the link.
We alternate monthly between evening and daytime meetings.
Upcoming 2022 Dates:
July: Monday 18th, 7pm-8.30pm

August: Friday 19th, 12pm-1pm

September: Monday 19th, 7pm-8.30pm

More information can be found on our website Parent/Carer Support Groups page
Remember: EDANZ helpline is open throughout all Covid 'traffic lights' – please don't hesitate to contact us info@ed.org.nz or leave a message on the phone 0800 2 EDANZ and we will get back to you as soon as we can. If you are concerned about the safety of someone, please ring 111 or go to the Emergency Department of your nearest hospital.

Did you know, we receive no regular funding?
Many families have told us they consider our support to be essential and life-saving. However, we are a volunteer organisation and rely totally on donations and grants to provide our services – many of which are currently self-funded.
Demand for our services has reached unprecedented levels, but sadly donations are down as the pandemic has hit Kiwis hard over the past two years.
If you can, please consider donating to EDANZ
Your donation will enable us to continue our work providing support to families, education to healthcare providers and the community, and advocating for improved access to evidence-based treatment for all affected New Zealanders.